GS Model
DECRIPTION
FEATURES
- World top class pump efficiency achieved.
- Major improvement over our previous models by hydro parts designed using our proprietary 3D inverse design technology.
- Higher efficiency means lower energy consumption and motor output, and more compact size.
- Back pull-out structure enables disassembly and inspection without removal of suction and discharge piping.
- Shield bearings eliminate need for adding or exchanging lubricating oil.
- Shaft seal water injection piping not required for the standard application.
- Air-bleeding not required.
- Simplified bearings and shaft seal enable easy assembly.
- Pump dimensions adopt EN733.
- Mechanical seal adopts EN12756.
- Bearing cover plate fitted in accordance with EN294.

SPECIFICATIONS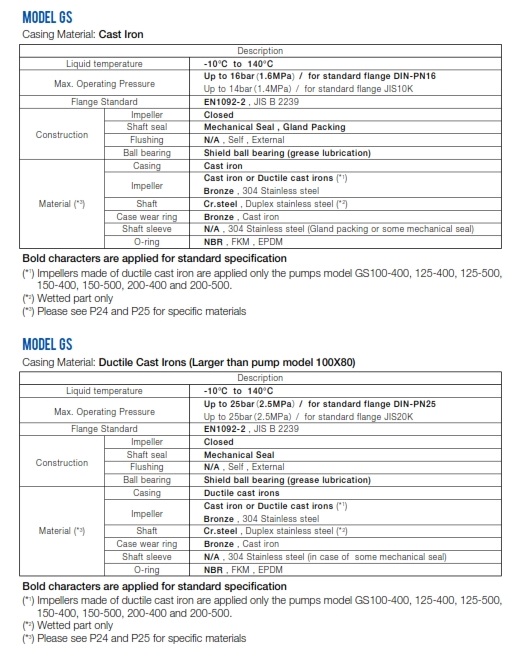 SELECTION CHART
2P/50Hz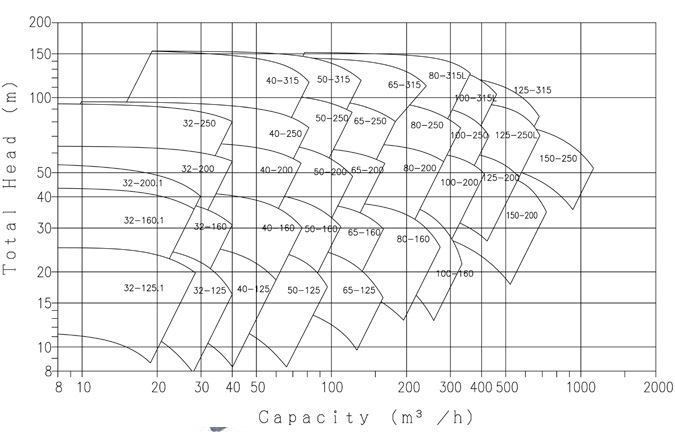 4P/50Hz